Touchscreen handschoenen
Hieronder vind je touchscreen handschoenen voor de iPhone 11.


Bezig met laden...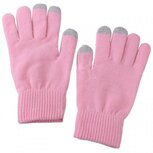 Touchscreen handschoenen - roze
Touchscreen handschoenen - zwart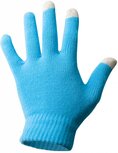 Touchscreen handschoenen Blauw
Touchscreen handschoenen voor iPhone 11
Als je buiten aan het wachten bent op de bus of trein of aan het wandelen bent en jouw iPhone 11 wilt gebruiken dan wil je dit natuurlijk doen zonder dat jouw handen koud worden. Dit kan met de speciale touchscreen handschoenen. Deze handschoenen zijn zo ontworpen dat zij werken met het touchscreen van jouw iPhone 11 in tegenstelling tot "gewone" handschoenen.
De handschoenen zijn in verschillende kleuren leverbaar.
Bent u op zoek naar een artikel dat wij niet in het assortiment hebben? Neem contact op met info@eforyou.nl en wij zoeken graag met u mee!