Schoonmaakdoekjes
De microvezeldoekjes in deze categorie zijn speciaal geschikt om het scherm van uw iPhone schoon te maken, zonder hier krassen op achter te laten. Het verwijdert al het stof en vieze vingerafdrukken.


Bezig met laden...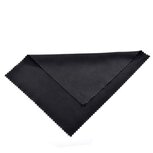 Schoonmaakdoekje voor iPhone iPad of iPod
Met dit handige doekje houd je je iPhone iPad of iPod in blinkende staat. Het doekje is uitwasbaar.