Hoesjes
Hieronder vindt je hoesjes voor de iPhone Xs Max (6,5 inch).


Bezig met laden...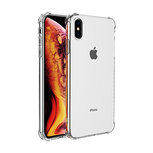 iPhone Xs Max bumper case TPU + acryl - transparant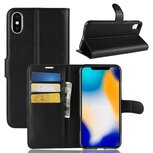 iPhone Xs Max wallet / portemonnee case hoesje - zwart
De beste bescherming voor jouw iPhone Xs Max
Jouw iPhone Xs Max wil je natuurlijk het best mogelijk beschermen tegen krassen, butsen en barsten. Wij bieden allerlei hoesjes of je nu wilt gaan voor een minimalistisch hoesje van TPU of een volledige wallet case waarin jij ook nog eens je pasjes mee kunt nemen, wij hebben het voor je.
Draadloos opladen met een hoesje
De meeste hoesjes zijn zo ontworpen dat je nog steeds draadloos kunt opladen, als je echter kiest voor een dikker model kan het zijn dat draadloos opladen niet of minder goed werkt, bij twijfel kun je altijd even contact opnemen met info@eforyou.nl wij antwoorden zo snel mogelijk.

Ben je op zoek naar een artikel maar kun je dit bij ons niet vinden? Neem contact op met info@eforyou.nl en wij zoeken graag met je mee!